Travel to Israel in Peace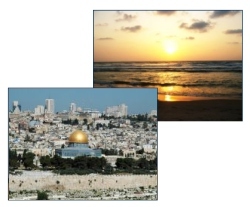 Welcome to Travel Insurance Israel, the site which allows you to quote and compare insurance policies from all the leading insurance companies. Our policies are perfect for travel to Israel or any other country in the world.
Our wide range of plans gives you the freedom to choose a policy with the right benefits and the right price for your travel needs.
We realize how important your trip to Israel really is. We want to make sure that you feel as safe and secure as possible.
Our dedicated staff of licensed insurance agents is here to help you make the right choice for your upcoming trip.
---
Policy Picker ®
Our Policy Picker® makes it easy for you to quote, compare, buy, and save on travel insurance packages offered by leading travel insurance companies. Click Here to get started.
---
Select from one of our featured product categories.
Travel Insurance/Trip protection
Protect your travel investment in case of cancellation or delay.
Group Insurance
Designed to protect groups of people traveling on the same itinerary.
Life & AD&D
Accidental Death & Dismemberment (AD&D) and International Life Insurance protect your family's financial well-being should you become disabled or die prematurely.
Global & Expat Benefits
Our Global and Expatriate Benefit plans provide essential insurance benefits for all nationalities working and living anywhere in the world.
War & Terrorism Insurance
War Risk & Terrorism Coverage provides otherwise unavailable insurance for acts of war and terrorism in areas of political unrest.
Contact us by email
or call us at +1 888-747-3773
or +1 402-343-3681
or in Israel call 02-930-9229
What is Travel Insurance?
Travel insurance, also know as trip insurance, trip cancellation insurance and trip interruption insurance protects a traveler's vacation cost against cancellation, interruption and delay while also providing medical, lost or damaged property coverage. Researching travel insurance products can be confusing. That is why we built our Policy Picker to help you easily compare prices and benefits of several travel insurance plans.
Travel Protection vs Travel Medical
Travel Insurance Protection plans typically reimburse your non-reimbursed travel expenses if an emergency occurs causing your trip to be canceled, interrupted or delayed. Travel Medical insurance is medical insurance designed to reimburse you for medical expenses incurred while traveling.
Why do I need travel insurance?
You can begin your trip without any travel insurance and be self insured. But did you know that if you become ill abroad the costs to treat you could be very high. How would you find a doctor? Where would you find appropriate healthcare facility? Where would you seek advice? Did you know that HMO's, PPO's and Medicare typically do not cover you abroad?
Guide to Understanding Travel Insurance